Our Services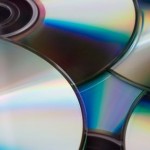 Riot Management: We take our Personal Management services very personally. Joel S. Turtle, the founder, is a practicing California Entertainment Attorney, who understands the fine points of a fiduciary relationship.
Riot Media: We continue to release recorded audio and video music material, both in physical and digital formats. We function from Production through Distribution including but not limited to Sales, Marketing, Promotion, Publicity, Collection and Accounting. Riot's products and those of its clients are available worldwide and on all media platforms. The company is fully engaged in Social Media both on its own behalf and on behalf of its clients through, Twitter, Facebook, Phone Apps and Blogs among others.
Riot has "in house" support and the addition of outside expert specialists PR that Rocks [Publicity] & Michael Brandvold Marketing [Internet, Blogs and Social Media].