NEW MUSIC FROM ORGY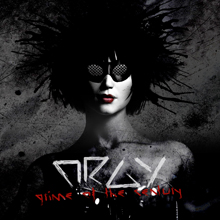 NEW MUSIC FROM ORGY AVAILABLE NOW!
 

"Grime of The Century" Single

"Grime of the Century" is the first single release from ORGY in over 7 years. The sound is fresh, new and the track has great melodies, and guitars. Orgy will be touring the USA again on the second leg of the "BAD BLOOD TOUR 2012". The band will be heading out in November for a 3-5 week jaunt to launch the CD single and will continue to hit major markets throughout the country in 2012 and 2013. The band plans to tour Europe in the summer of 2013.