For all you diehard Greg Kihn Band fans- the wait is over!   Now, after all these years, you can once again purchase all the great Greg Kihn Band albums. These album have been out of print for decades and we're proud to re-release all of them! All the songs have been remastered and sound just as good or better then the originals.   (These individual albums will be in digital download...
Read More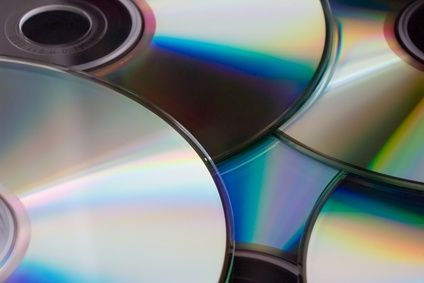 RIOT RELEASES NOT 1, NOT 2, BUT 3 ALBUMS ON ONE DAY! It was a very busy week as we released 2 Greg Kihn Albums and 1 Album from "We Own The Streets". Greg Kihn released the album "Kihnspiracy" as well as the album "Kihntagious". Both albums are the original recordings however they have now been digitally Re-mastered and sound better than ever thanks to our...
Read More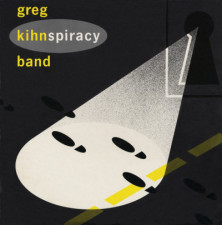 RIOT and Greg Kihn release 2 more of Kihn's original albums from the legendary Beserkley Records days. Digitally Re-mastered, Kihnspiracy and Kihntagious sound better then ever! Pre-order them both now at iTunes or anywhere digital music is...
Read More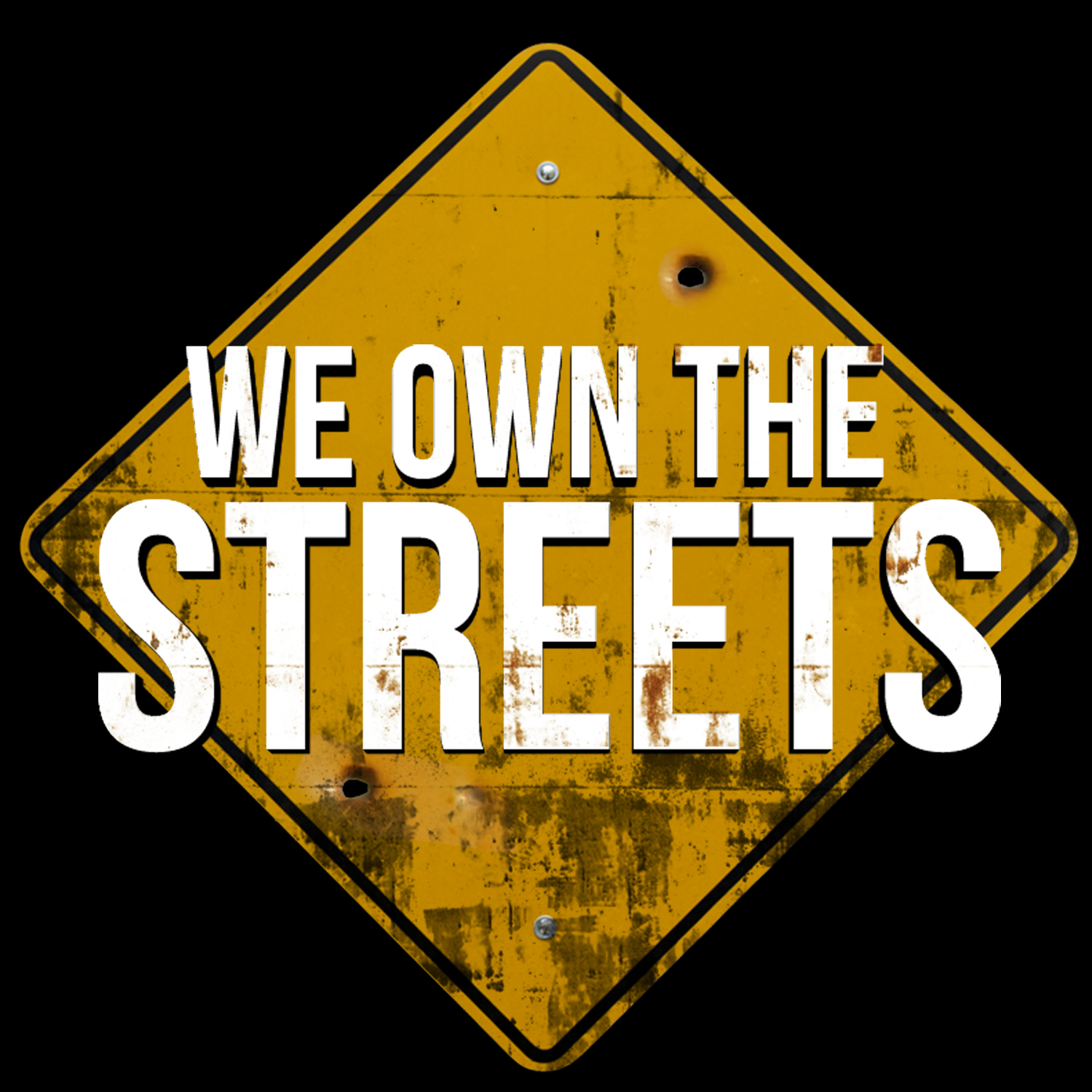 RIOT teams up with Legacy Studios to bring you "We Own The Streets". – the Bay Area's most anticipated music compilations starring the Bay Area's Newest and Hottest West Coast Rap Artists! "We Own the Streets" Vol 1 Hosted by "Hollywood" of AOB ENT with exclusive production from Traxx FDR and joined by such artists as IAMSU!, Philthy Rich,...
Read More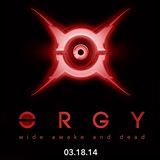 Orgy's new single "Wide Awake and Dead" available 3.18.14 on iTunes and more! Check it out...
Read More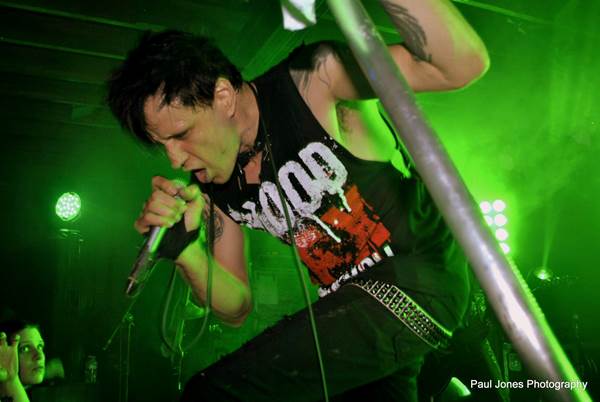 JAY GORDON of ORGY Re-Imagines THE WONDERGIRLS Track "Let's Go All The Way" for the IRON MAN 3 Soundtrack – The Story Behind the Song Check Out "Let's Go All the Way" Here – Multi-faceted producer, musician and ORGY vocalist JAY GORDON recently spearheaded the re-producing of a new version of "Let's Go All The Way" by THE WONDERGIRLS for the IRON MAN 3 soundtrack, titled Iron Man 3: Heroes...
Read More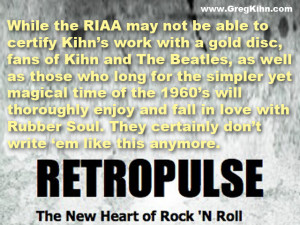 Greg Kihn continues to be rock 'n roll's most versatile star with his latest release Rubber Soul. Rubber Soul is a novel by Kihn that captures the spirit of Beatlemania from within the world of The Beatles. It takes the reader from the earlier days of the band to the novel's climatic end in Manila. With Rubber Soul, Kihn, who could claim the title of the fifth Beatle with his work, creates one...
Read More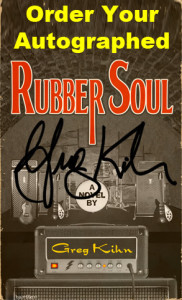 RUBBER SOUL is out! I just received my Amazon order yesterday and they were delivered. How exciting to receive your own book through the mail. I want to thank everybody for pre-ordering RUBBER SOUL through AMAZON because all the pre-orders are recorded as sales THE FIRST DAY! So we could actually make a dent in the bestseller list at AMAZON! I am stoked. First of all, I am proud of RUBBER SOUL....
Read More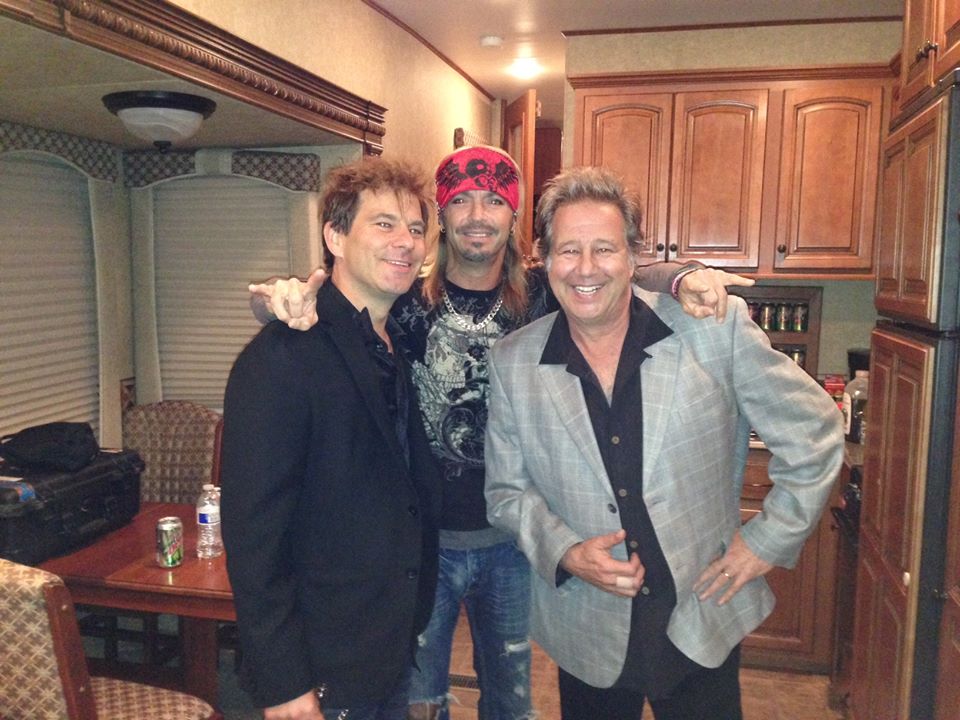 Bret Michaels is a great guy to work with and a promotional genius. He's raised more money for charity than anybody I know. That man has a true heart of gold. I got to spend some time with him and he's everything you think he is. I met with him backstage and he asked if I wanted to jam with his band. Of course I said yes. Then Ry walked into Bret's RV and I introduced him and Bret had been...
Read More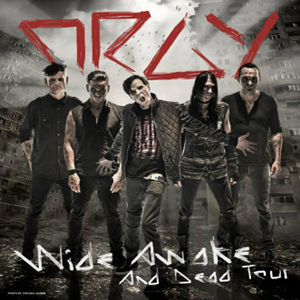 THE BAND "ORGY" HAS ADDED NEW SHOWS TO THEIR "WIDE AWAKE AND DEAD TOUR". INCLUDING 2 IN CALIFORNIA – DNA LOUNGE IN SAN FRANCISCO AND WHISKEY A GO GO IN WEST HOLLYWOOD ORGY WILL BE JOINED ON TOUR BY 2 GREAT BANDS… "VAMPIRES EVERYWHERE" AND "DAVEY SUICIDE" BUY YOUR TICKETS AND VIP MEET AND GREETS NOW!!! CLICK HERE FOR MORE...
Read More