ORGY – Video Interview Discussing Grime Of The Century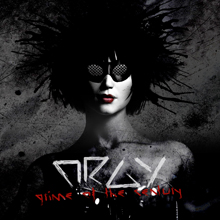 Check out the band "ORGY" in a video interview discussing their NEW single "Grime of the Century"!
You can get this NEW single either from iTunes or you can go to grimeofthecentury.com
Every band needs the support of their fans… so please call into radio stations and request "Grime of the Century". Below is a list of stations that currently have the song "in-play" but it needs requests.
*you can also text 95487
Thanks for the support!!!
KCXX X103.9 – San Bernadino/Riverside, CA
909-890-1010
WOH 94 Rock – Watertown, NY
315-786-7625
WDHA 105.5 – Cedar Knolls, NJ
973-292-1055
*you can also text DHA (then a space) song name to 30241
105.9 the X – Pittsburgh, PA
412-333wxdx
WCHZ 95.5 Radar Radio – Augusta, GA
706-650-9510
98 ROCK – Tampa Bay, FL
800-737-0098
(Pinellas 727-572-0098 / Hillsborough 813-990-0098)
WVBZ 100.3 the Buzz – Greensboro/High Point, NC
336-822-7625
FOX 93.1 – Louisville, KY
502-571-0931
105.3 the Point – Southern KY
866-717-6468
Banana 101.5 – Flint, MI
810-251-5101
KRRO 103.7 Real Rock – Sioux Falls, SD
605-334-1037
105.9 the HOG – Janesville, WI
888-4464-1059
KTED 100.5 – Casper, WY
(cant find a # but you can request on their FB page below)
https://www.facebook.com/pages/KTED-1005/106599749448626?ref=ts&fref=ts
95 Will Rock – Pleasant Prairie, WI
800-223-9510
KIBZ-FM 104.1 the Blaze – Lincoln, NE
402-464-1041
95 ROCK – Grand Junction, CO
970-241-9595
ROCK 108 – Abilene, TX
325-676-5395
KDJE 100.3 the edge – Little Rock, Arkansas
501-433-1003
*you can also text 95487