Record release party and 2012 "Kihncert"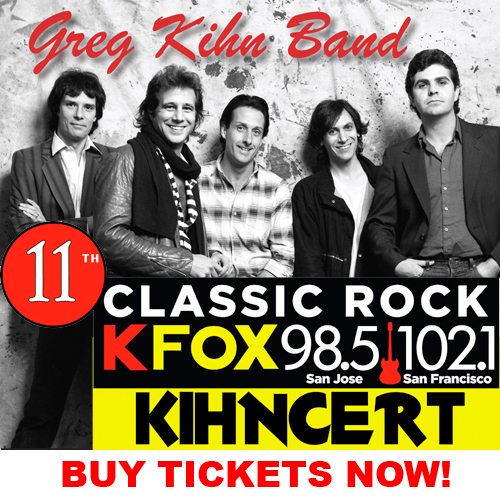 Greg Kihn and Riot announce CD Release Party and Huge Summer "Kihncert" with Pat Benatar and Steve Miller Band.
Greg Kihn and Riot announce the Greg Kihn Band CD Release / Reunion Party in honor of the new release "Greg Kihn Band; Best of Berserkley, 1974-1985″, scheduled for Saturday, May 19, 2012, at The Catalyst Club in Santa Cruz, California (http://catalystclub.com), sponsored by Riot.
The Greg Kihn Band CD Release/Reunion Party will feature the Greg Kihn Band live-and-in-concert, appearances by original members of the Greg Kihn Band, KFOX FM Air Personalities and other special musical guests, contests and giveaways of autographed Greg Kihn Band swag and paraphernalia, and more.
In addition to this show, Greg's 11th Annual "Kihncert" sponsored by KFOX takes place at the Shoreline Amphitheater, in Mountain View, California, on Saturday, July 14, 2012, featuring Greg Kihn Band along with Pat Benatar and headliner The Steve Miller Band.
Additional details are on gregkihn.com