The First Greg Kihn Band Concert of 2013, Pleasanton, CA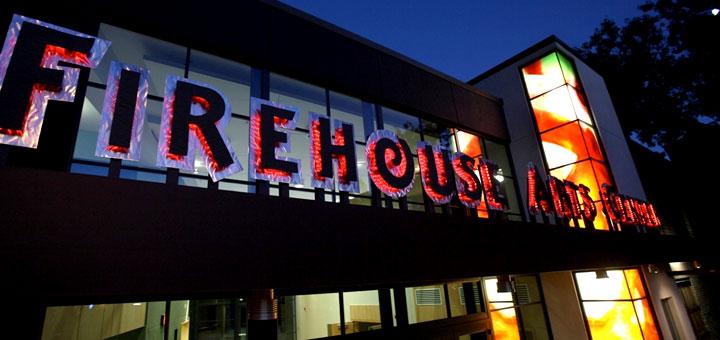 The first Greg Kihn Band Concerts of 2013 are coming up in March and I can't wait! We are playing the FIREHOUSE ARTS CENTER in Pleasanton on MARCH 22 AND 23. The Firehouse is an intimate theater that only seats 227 and there is not a bad seat in the house. We haven't played a small theater like this in eons! Of course I will be rehearsing the band quite a bit in the coming weeks because this summer is going to be packed with gigs. We may even do our first proper tour this summer (we are already negotiating with some other groups and it's very exciting.) I've always been proud of my band. I think they're as good as any band in the land (especially my son Ry on lead guitar.) Now I have a chance to prove it by showing them off around the country. The fact that (because of radio) I haven't toured in years makes me want to do it even more. People outside the Bay Area haven't seen the band in decades! This is a great opportunity for me to get out and play some music.


I'm shaking up the set list too! During rehearsal I want to try lots of surprises. Re-releasing the catalogue (this month it's the classic ROCKIHNROLL ALBUM which has led me to rediscover lots of old material that I haven't played in years.) For instance, I want to try some of the rockers that don't get played much these days like WOMANKIND, VALERIE, SHEILA, FASCINATION, HOLE IN THE HEAD, ANYTHING BUT THAT, MUSEUM, TRUE CONFESSIONS, MOULIN ROUGE, EVERY LOVE SONG, and SORRY. And that's just the beginning. If you have any suggestions, now is the time to speak. I have also been working on a few NEW SONGS too. So, who knows what you'll see at the Firehouse Arts Center in March? It's a beautiful venue, the sound system is good, and the staging is excellent. It's the perfect place to come out and see the GKB. You'll be closer than you've ever been to the band.
I am gearing up to play a lot of gigs this summer and this is the first one to see.
Look for me to be on Tim Jeffries Morning Show on KFOG Radio with my guitar in the week leading up to the gig. There will also be a "meet & greet" for hardcore fans who want to actually meet the band. Plus, I will be available to sign autographs and give flu shots if needed… JUST WANTED TO SEE IF YOU'RE STILL PAYING ATTENTION! No flu shots, but a great gig in a great venue.
It's the return of the Greg Kihn Band- don't miss it!

BUY YOUR GREG KIHN BAND TICKETS